80 Years Later, B.R. Kreider & Son, Inc. Still Guided By Golden Rule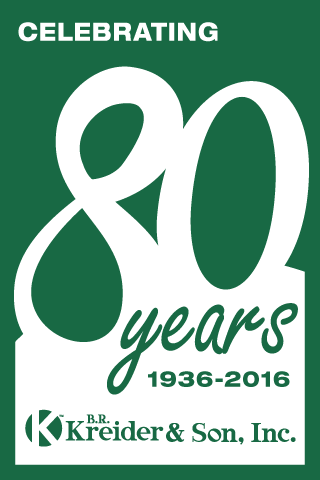 Manheim, PA (July 20, 2016) – When Benjamin Kreider founded B.R. Kreider Landscaping and Grading in 1936, the cornerstone of the fledgling business was the philosophy to "do unto others as you would have them do unto you."
Eighty years later, the business has grown into B.R. Kreider & Son, Inc., a leading excavating, paving and site management company in the Central PA region, although the growth has not altered the foundation of the company.
"We still follow that 'Golden Rule' approach in everything we do," said Brent Kreider, President of B.R. Kreider & Son, Inc. and part of the fourth generation of Kreider family leadership along with cousins, Heidi Hollinger and Courtney Dougherty. "Whether we are working with a customer, a vendor or our fellow teammates, the emphasis is always on treating them as we would like to be treated. I think that's one of the biggest reasons we're still in business after 80 years. We do right by our customers and vendors and they appreciate it."
Innovation and the expansion of services over the years has also played a large role in the company's growth. Today B.R. Kreider & Son, Inc. offers residential and commercial paving and excavation, builder services, site management, environmental solutions, topsoil, portable crushing, recycled materials, agricultural services and other specialty services.
"Every time we look at expanding what we do and the services we provide, we take time to make sure we can deliver the same level of quality and customer satisfaction that comes from our original guiding principle," said Kreider. "Business has its challenges, but filtering decisions and actions through the lens of the 'Golden Rule' often makes the answer clearer. Part of our goal as today's leaders in the company is to pass along the key beliefs and values to the next generation so B.R. Kreider & Son can enjoy another 80 years or more of serving Central Pennsylvania and the surrounding region."