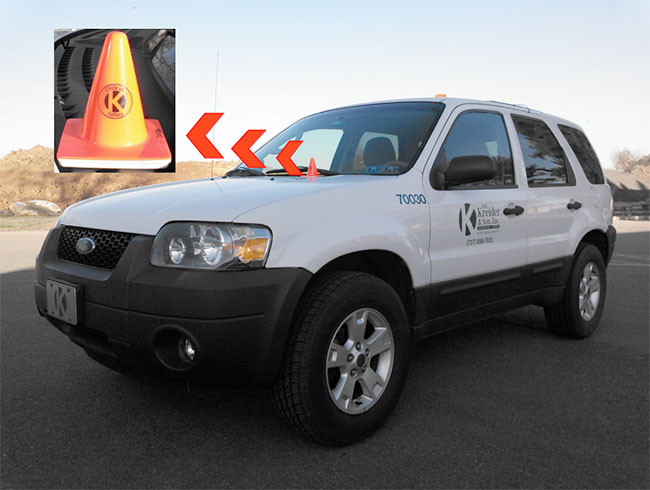 When we're on the road, safety begins with our vehicles. Our "Circle of Safety" program is focused on making sure our vehicle is safe before we climb inside. We complete a walk around inspection of the vehicle to identify unsafe conditions including:
Low tire pressure
Damaged lights, or
Obstructions that could cause vehicle damage
BRK's "Circle of Safety" cone is our daily hand-held reminder for our drivers!